The following are some samples of my work as a Developer and Engineer.

Completed: December, 2015
Cloud Hooks is a feature of Acquia Cloud, the Drupal cloud hosting platform. For more information, see here.
The Acquia Cloud Workflow page automates the most common tasks involved in developing a Drupal site: deploying code from a version control system, and migrating code, databases, and files across your Development, Staging, and Production environments. Cloud Hooks allow you to automate other tasks as part of these migrations.
Platform(s)/Language(s):
Bash
,
Drupal 7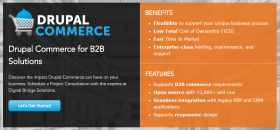 Completed: October, 2015
Quickly built and themed a specialized landing page for a marketing campaign
Worked closely with contracted designer to reproduce wireframe rendering
Themed page using gulp & bower
Extensive use of mini panels and views to control content layout
Responsive optimized
Platform(s)/Language(s):
Drupal 7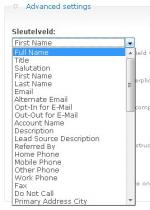 Completed: May, 2015
Customizations to the Drupal contrib module Webform2Sugar, a tool for sending webform submissions to Sugar CRM as leads.
Added some additional admin settings unique to our client's specific SugarCRM configuration.
Provided a basic understanding of sending POST data to remote databases.
Platform(s)/Language(s):
Drupal 7
,
PHP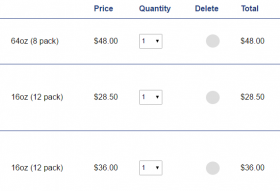 Completed: March, 2015
Custom hooks written for a Drupal 7 based commerce site.
Adds extra customizations for the checkout process, such as disabling the 'back' button on Checkout pages and adjusting the login form options.
Converts the Add To Cart Form quantity widget from a text field to a drop-down list.
Platform(s)/Language(s):
Drupal 7
,
PHP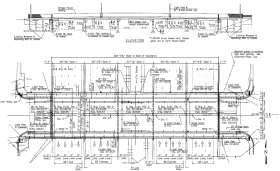 Completed: May, 2013
A significant portion of these bridge plans were designed and drafted by me as a Structural Engineer at GRAEF.
Platform(s)/Language(s):
Microstation
,
MDX
,
Microsoft Excel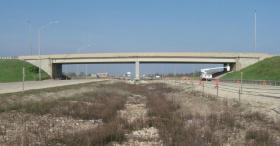 Completed: June, 2011
Abbreviated Bridge Condition Report: Documenting a bridge on the Ronald Reagan Memorial Tollway (I-88).
Platform(s)/Language(s):
Technical Writing